Books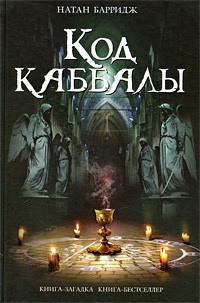 FIVEFOLD is my debut novel. When people ask me what it's about, I tell them it's a mystical thriller set in the United Kingdom. If that draws a blank, I mumble something about ruins and a secret society. Inevitably the conversation turns to Dan Brown. It's at this point that I mention the supernatural elements drawn from the Kabbalah, and the blank look tends to return.
FIVEFOLD was first published by Random House Australia in January 2008, and then as an e-book in June 2011. It was also translated into Russian and re-titled Code Kabbalah. Here's the back cover blurb:
November 1308, Yorkshire Dales: a cathedral is deliberately burned to the ground by its Abbott to hide a religious artefact from foreign invaders. But like most secrets, it hasn't stay buried long enough.
Present day: James Steepleton is in trouble again. Fined £5,000 for driving under the influence of alcohol, he's broke and destined, it seems, for a six month stint in gaol unless he can find the necessary funds. His old study group from university— Elise, Ashvin, Morgan and Eric—rally together to raise the money. Not far outside the Yorkshire town of Skipton, the group stumbles across the ruined cathedral and a journey into myth and legend begins.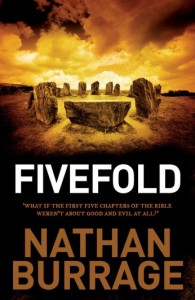 What secret lies buried beneath the ruined church? Why do the five friends suddenly manifest strange gifts? And who are the Lords of Severity that are remorselessly hunting them down?
The mysterious Order of the Brightening Dawn holds the answers, but uncovering the truth will strike at the very heart of what it is to be human. The wheels of history turn and it is time for the Fivefold Cabal to rise again.
You can read a preview of FIVEFOLD—and purchase the e-book—from the following locations:
FORTHCOMING…
My second book – tentatively titled Almost Human – will be released in the last 3 months of 2022. A collection of short fiction, it will be published by IFWG Publishing Australia. The collection is a mix of previously published stories along with new fiction, with the original stories representing just over 50% of the manuscript.
Here is an early attempt at a back cover blurb:
Humanity. Are we really capable of change? Or are we doomed to play out the same scenes over and again, where only the props and backdrops vary?
In this collection of short fiction, you will encounter stories set in a near future, where neuroscience and technology are used to rehabilitate convicted criminals with unexpected results. In the icy winter of a distant Transylvania, a struggle for freedom from Ottoman oppression unfolds. In the present, one man struggles to accept his failed marriage and to provide what his daughter needs. A pair of cursed lovers live out multiple incarnations, doomed to always find one another, yet never be together. And when a mythical figure walks amongst us, his notes in the margins of history become clear.
The past, present and future blur when we consider what it is to be Almost Human.