The Hidden Keystone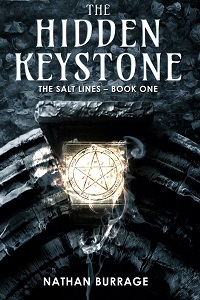 My new novel – The Hidden Keystone –– will be released in October this year thanks to the amazing team at IFWG Publishing Australia.
Here's what the wonderful Dr Karen Brooks had to say about it:
"A rich and vivid historical fantasy grounded in meticulous research, The Hidden Keystone is a powerful tale of political machinations, terrible persecution, and the indomitable hope of the human spirit. Against the bloody backdrop of the First Crusade of 1099 in the Holy Land and the shocking oppression of the Templars in the 1300s France, this masterful work pits the cosmic forces of Mercy and Severity and their human agents against each other in a never-ending battle for the human soul, holding the reader in its grasp well beyond the last page."
– Dr Karen Brooks, author of The Brewer's Tale, The Darkest Shore, and The Good Wife of Bath.
Head over to my books page for more details.