New book deal
I am very pleased to be able to share some wonderful news just in time for Christmas.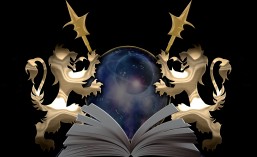 IFWG Publishing Australia recently announced it will be publishing my short fiction collection – currently titled Almost Human – in the second half of 2022. The collection is a mix of previously published stories along with new fiction, with the original stories representing just over 50% of the manuscript.
IFWG is an independent press that has published many accomplished Australian and international authors, so I am honoured to be joining their ranks. The full announcement can be found here:
https://ifwgaustralia.com/2020/12/22/new-acquisition-almost-human-by-nathan-burrage/
My heartfelt thanks go out to IFWG Managing Director Gerry Huntman and his team at IFWG. I look forward to working with him and his team.
Season's greetings to you all.