New two-book deal
I have some more amazing news to share: IFWG Publishing Australia has just announced it will be releasing my historical fantasy duology called The Salt Lines.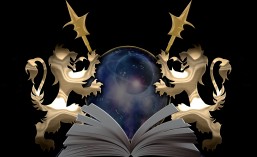 Book 1 is tentatively titled The Hidden Keystone and will be released in either late 2022 or early 2023.
Book 2 is tentatively titled The Final Shroud and will be released within 6 months of Book 1, all going to schedule.
IFWG is an independent press that has published many accomplished Australian and international authors, so I am delighted to be extending my partnership with them. The full announcement can be found here:
https://ifwgaustralia.com/2021/03/23/new-two-book-deal-the-salt-lines-duology-by-nathan-burrage/
Again, I can't thank IFWG Managing Director Gerry Huntman and his team enough for showing such faith in my craft, and I can't wait for this story to be released into the world.
Here is the working blurb:
July 1099: sweltering in the merciless heat, the desperate survivors of the First Crusade finally breach the walls of Jerusalem. Concealed within the ranks of Godefroi de Bouillon's army are members of a secret fraternity called the Salt Lines. Pursuing an artefact that pre-dates even King Solomon, the Salt Lines are willing to sacrifice everything Godefroi values to gain possession of it: the lives of his closest confidants, the only woman he has ever loved, even his very soul.
October 1307: when Bertrand de Châtillon-sur-Seine finally bowed to his family's will and joined the Brotherhood of the Temple of Solomon, no one expected the brutal suppression of the Order that followed. Thrown into a violent and desperate search for an object known only as 'the keystone', Bertrand unwittingly becomes the only person who can safely lay it to rest. But can he resist its temptations whilst eluding the agents of the man who stands behind the French throne?
With the veil of secrecy in tatters, truth has become the most dangerous possession of all.