World release date confirmed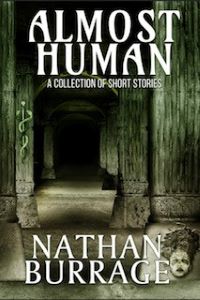 My upcoming short story collection – Almost Human –– will be officially released on 1 September. I'm really looking forward to sharing it with the world.
In the meantime, IFWG Publishing Australia is running a special offer for pre-orders, which includes postage to almost anywhere in the world.
You can check out this offer over here:
https://ifwgaustralia.com/2022/07/15/preorder-offer-almost-human-a-collection-of-short-stories-by-nathan-burrage/
Best be quick though, as the offer is only open until 15 August.